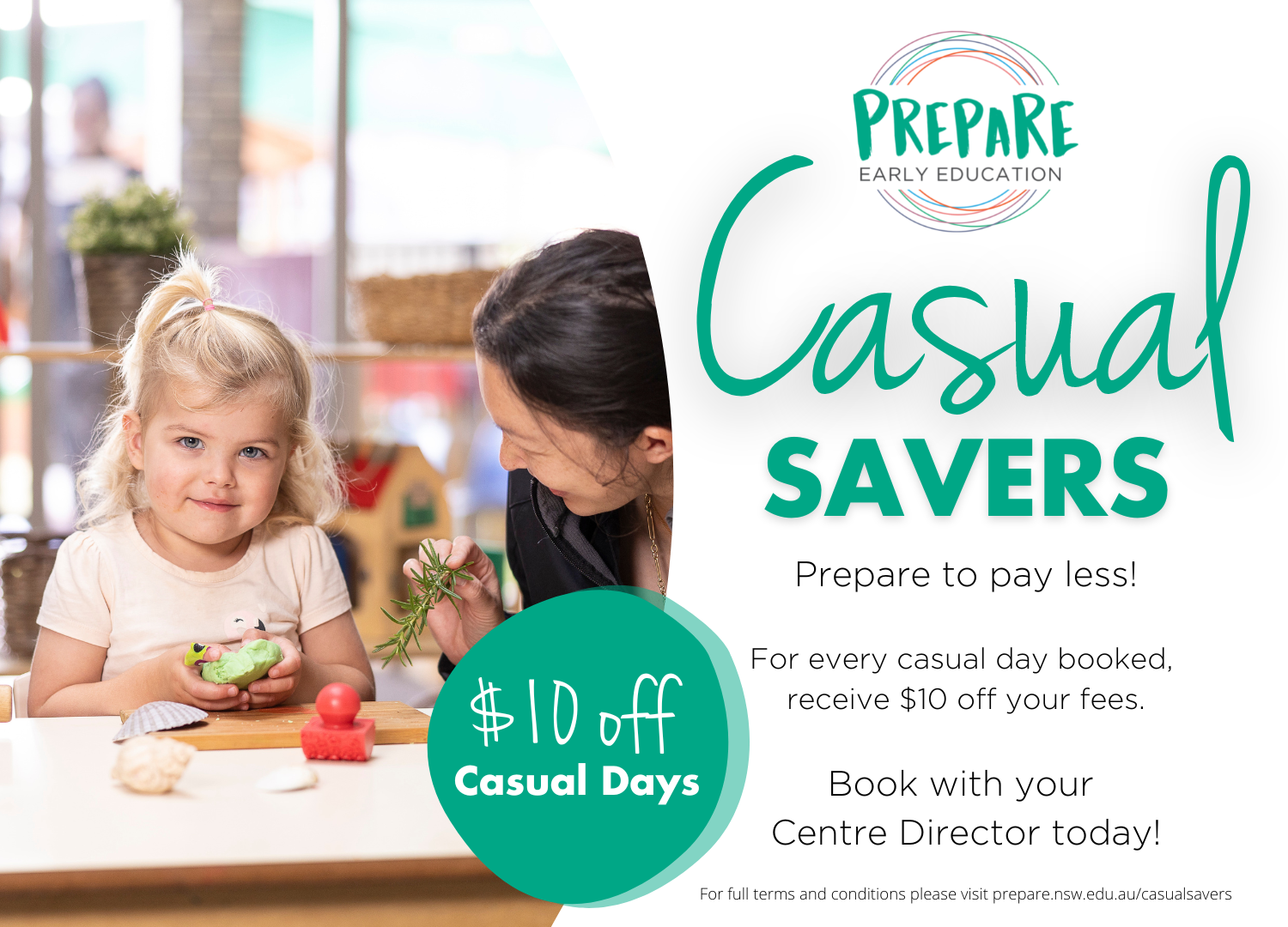 Terms and conditions for Casual Savers:
Subject to availability as advised by the Centre Director at the time of booking.
$10 off applies to the full fees charged for the day.
Casual days may be booked with a minimum of 48 hours' notice before the Centre opening time.
If less than 48 hours is provided, casual days may be available at the discretion of the Centre Director, and will be dependent on staff and places available.
There is no limit to the number of casual days that may be booked.
This offer is available to currently enrolled families only.
Offer available until 31 August 2022.